Home> About> Our Pastor
Our Pastor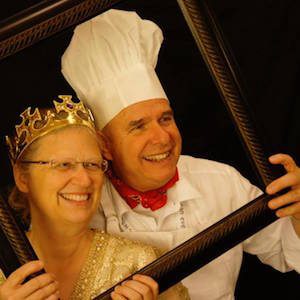 Pastor John spent his childhood living near the airbase in Pakistan from which Gary Powers took off in his U2 spy plane and was shot down a few hours later in Russia.  
God's call for John to become a pastor happened on a Friday night in the Walla Walla valley.  It was the beginning of his third year of college taking pre-medicine. John had decided to become a missionary doctor.  He didn't want to raise a family of poor pastor's kids like he was.  But his plans were turned upside down that night by an amazing, sovereign God with a sense of humor. 
Denise, his high school sweetheart from Federal Way, WA, and John have three daughters and three grandchildren.  The McGhee family spent 23 years as missionaries in Pakistan, India, Philippines, Russia, and Korea.
John is a certified teacher, school administrator, project manager, and an ordained clergyman who specializes in interfaith philanthropy.  Some of God's miracles in his life include:
Public health advisor to Pakistan's Ministry of Health whose team successfully lobbied for printed warnings on cigarette packages;
Founding director of the International Commission for the Prevention of Alcohol and Drug Dependency in China;
Director of ADRA Pakistan, a humanitarian relief agency, which helped save  2.3 million lives after the 2005 Kashmir earthquake;
Author of the GOLD CURRICULUM, a community health manual utilized by 2,837 Indian trainers to equip 670,000 ladies to become effective home-health healers.
Senior consultant to a non-profit producing "Straight Path In A Crooked World…" a Bollywood soap opera designed to empower 40,000,000 Asian women as amazing mothers and community activists.